Good food is for
everyone.
Flavour Creations is a global leader in the dysphagia and medical nutrition space, creating nutrition products and accessories designed for the most vulnerable members of society.
We began by producing nutrition solutions for people with dysphagia in 1997.
Now, we've broadened our focus, leveraging 25 years of experience to produce science-backed nutritional solutions that are suitable for everyone.
Through ongoing innovation and a food-first approach, we make nutritional health easy, enjoyable, and accessible.
To enhance the quality of all human life, harness our passion, and delight our global family.
The joy of eating is something everyone should be able to experience.
That's why we believe in putting food first.
Good food brings friends, families, and communities together, so we create products that enhance meals instead of replacing them.  From moulding powders to neutrally flavoured supplements, our innovations are designed to improve the appearance and effect of cuisine without ever compromising taste. 
Our mission is to help people get the nutrition they need, in a way that supports one of the most fundamental human experiences: sharing a meal.
Flavour Creations was founded in 1997 by CEO Bernadette Eriksen to put the spark back in meals for people with dysphagia.  Combining her passion for food with a desire to improve the lives of people with dysphagia, she created our first product, ThickPlus, in her home kitchen.
Now, 25 years later, we're global leaders in dysphagia and medical nutrition.
Bringing Flavour Back to Food
We experience the world through taste – it complements our other senses as an entirely separate dimension of experience.
Without taste, without flavour, we lose part of what life is supposed to be.
Every Flavour Creations product is developed with two purposes: to help people get the nutrition they need through good food, and to make that food taste amazing.
Flavour belongs on everyone's plates, and we're helping put it there.
Meet Bernadette Eriksen, the founder and CEO.
Learn about our environmental conservation work and how we're striving for a more sustainable future.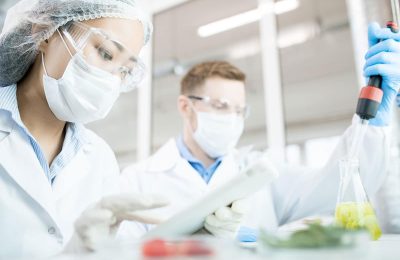 Our culture of innovation shapes our success.  Creating products that bring meaningful change to Australian lives is only made possible by the inspired creativity of our people.
Read what our customers and clients say about our exceptional support and food-first nutritional solutions.
Developed in the Sunshine State
Flavour Creations is a proud member of the Queensland business community.
Our founder, Bernadette Eriksen, acts as a judge for award programs like the Brisbane Lord Mayor's Business Awards, the FIAL Innovation Awards, the Telstra Business Awards and the Telstra Business Women's Awards. 
She believes in creating opportunities for others, and so do we. 
As a privately held, wholly Australian owned and operated company, we support our state by employing over 100 dedicated food technologists, chemists, microbiologists, nutritionists, speech pathologists, dietitians, machine operators, accountants, and specialist marketers.
Our state-of-the-art manufacturing facility in Tennyson, Brisbane, is a certified gluten- and nut-free environment – every Flavour Creations product is safe for people with celiac disease and nut allergies. 
At both our Tennyson facility and our headquarters in Acacia Ridge, Brisbane, we foster an equal opportunity work environment, ensuring every Queenslander who wants to be a part of the Flavour family gets a fair go. 
We're proud to be Queenslanders, and we want Queensland to be proud of us too.  
As true agents of disruptive innovation, we want to bring the lessons we've learned over the past 24 years to an increasingly diverse set of markets.
Through accessibility, innovation and a food-first approach, we're committed to helping more people get access to the nutrition they need, no matter which group or demographic they belong to.
The future of flavour starts with us.