Bernadette Eriksen founded Flavour Creations in her home kitchen in 2000, and, over the course of 20 years, has forged the company into one of Australia's leading dysphagia and nutrition product manufacturers.
Driven by a passion for food and improving lives, Bernadette continues to serve as the CEO of Flavour Creations, leading a dedicated 120-person team in pursuit of nutritional excellence.  She has been recognised nationally as an innovator, entrepreneur, and global industry leader, receiving the 2017 Telstra Queensland Business Women of the Year and Business Women Entrepreneur Award, and the 2017 Greater Brisbane Business Women of the Year.
Since 2018, Bernadette has acted as a judge for award programs including the Brisbane Lord Mayor's Business Awards, the FIAL Innovation Awards, the Telstra Business Awards and the Telstra Business Women's Awards, as part of her ongoing commitment to elevating women in business.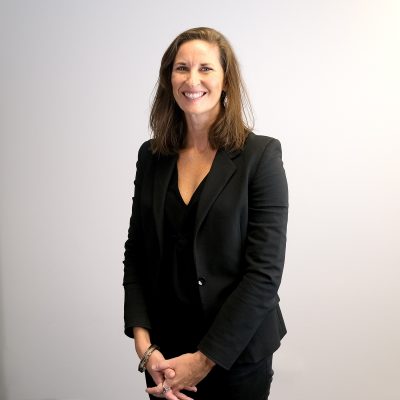 Cathie Watts leads Flavour Creations' Australasian Sales and Customer Hub team, drawing upon her comprehensive experience across sales and marketing in the health and nutrition sector.  Cathie is well known for her care, passion, dedication to excellence and, in particular, for her strategic approach.
Since 2002, Cathie has expanded her dietetics knowledge from clinical and research roles (within NHS Hospitals in the UK and with the International Diabetes Institute, now Baker IDI), to public health and business oriented sales, marketing and strategic positions (including experience with Nutricia UK and Nestle Health Science Australia).
In 2014, she joined Flavour Creations as the Head of Community, later adding a Regional Sales Management role before progressing to the Head of Sales in 2019. 
Now, Cathie uses her relationship-building flair to empower her team and connect clients, patients and corporate partners with the specialist food solutions they need. 
Cathie received a Bachelor of Health Science (Nutrition and Dietetics) from Queensland University of Technology in 2001.
An Accredited Practicing Dietitian experienced in private practice and aged care, Nadia Campagnolo oversees Flavour Creations' Marketing team, utilising fifteen years of marketing and nutrition experience to deliver strategic marketing outcomes. 
Nadia started her marketing career at Wyndham Destinations Asia Pacific, developing and delivering holistic inbound marketing strategies that encompassed SEO, SEM, branding, content creation, website optimisation, email marketing and stakeholder engagement.  She successfully led both campaigns and teams as a marketing manager until she left to pursue her true passion: nutrition.
Working as a private practice dietitian, Nadias was subsequently engaged as a Research Dietitian for both Griffith University and Newcastle University, where she wrote and published a number of peer-reviewed research papers.
Since transitioning to Flavour Creations as Head of Marketing in 2020, Nadia has reconfigured the Flavour Creations Marketing team to promote a progressive inbound approach that aims to help customers easily find the solutions they need.  Her passion for educating Australians about the role of nutrition in healthy living and illness recovery drives her to continually foster great marketing that is genuinely helpful for consumers.  Nadia also draws on her dietetic research and marketing experience to help inform Flavour Creations' product development. 
Nadia received a Bachelor of Business (Marketing and Management) from Newcastle University in 2003 and a Bachelor of Nutrition and Dietetics (Honours in Sports Nutrition Recovery) from Griffith University in 2016, and has researched in the fields of sports nutrition recovery, nutrition and chronic fatigue, and nutrition and gut health. 
She has also presented at the American College of Sports Medicine, and is a member of Dietitians Australia and Sport Dietitians Australia.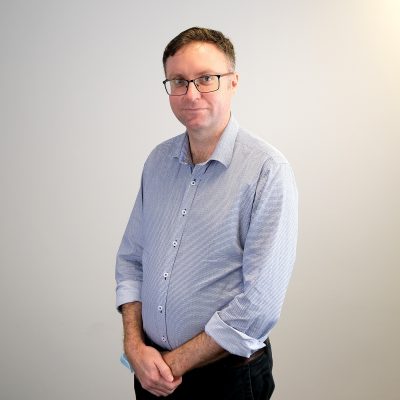 In his role as Head of Quality, Chris Price ensures every Flavour Creations product exceeds rigorous quality and compliance standards, fostering an environment that puts excellent quality and product safety first.
Since 2006, Chris has worked across a variety of industries, starting as a microbiologist for pharmaceutical giant AstraZeneca.  In 2008, he transitioned to quality management for Unilever, operating as a Senior Quality Technologist until he moved to Coca Cola Amatil in 2017.  As Quality and Environment Coordinator, he regulated quality for one of the Asia-Pacific region's largest bottlers until 2020.
Since joining Flavour Creations in late 2020, Chris has energised the company's strong food safety culture with his expertise.  He firmly believes that delighting customers at every stage of the consumer lifecycle is essential to success, and strives to ensure that every Flavour Creations experience is the best that it can be.
Chris received a Bachelor of Science (Biotechnology) from the University of Technology Sydney in 1999, and has also completed courses in HACCP, hygienic design, root cause analysis, and internal auditing.